How to Choose the Best Glasses Frame Colour
You should know how to pick the right frames based on your face shape from our previous guide, but how do you choose the best frame colour? Obviously, you can pick any colour that you want! However, if you're stumped or looking for a nice match for your eye, skin, or hair colour, there's some simple steps you can follow. Here's how to choose the best glasses frame colour for you!
Choose the Best Glasses Frame Colour in 3 Simple Steps
You can find the perfect frame colour for you based on three things:
Skin tone

Eye colour

Hair colour
1. Pair with your skin tone.
Think about your skin tone and the colours that look best with your complexion. Skin tone is typically classified as warm or cool for these purposes.
Warm Skin Tones
Warm skin tones have yellow or green undertones. Warm skin tone colours pair nicely with warm colours, like:
Gold

Brown

Pink

Red

Orange

Green

Striped

Clear

Yellow
Cool Skin Tones
Cooler skin tones have more of a blue or pink undertone. Cool skin tones pair well with cooler shades, like:
Black

Grey

Pink

Blue

Tortoise

Purple
Skin tones range and can be split further into 3 categories: light, deep, and medium. You can choose to contrast your skin tone with a lighter or darker frame.
2. Pair with your eye colour.
When you select a pair of glasses frames, you should also consider your eye colour. Here are the basics when it comes to choosing the right frame for your eye colour.
3. Pair with your hair colour.
Finally, consider your hair colour when you pick a pair of frames. As with skin tones, there are warm and cool tones of hair. Check out our suggestions for frames for your hair colour.
Black Hair
Black hair might be more on the brown side or it could be more blue-black. Either way, there are a variety of frame colours that you can try, such as:
Blue

Black

Bronze

Rose Gold
Blonde Hair
Whatever shade of blonde you have, you can contrast it with light or dark-coloured frames. If you're a blonde-haired, blue-eyed babe, look at the eye colour guide and pair it with these suggestions for the ideal frame colour. Blondes can try frames that are: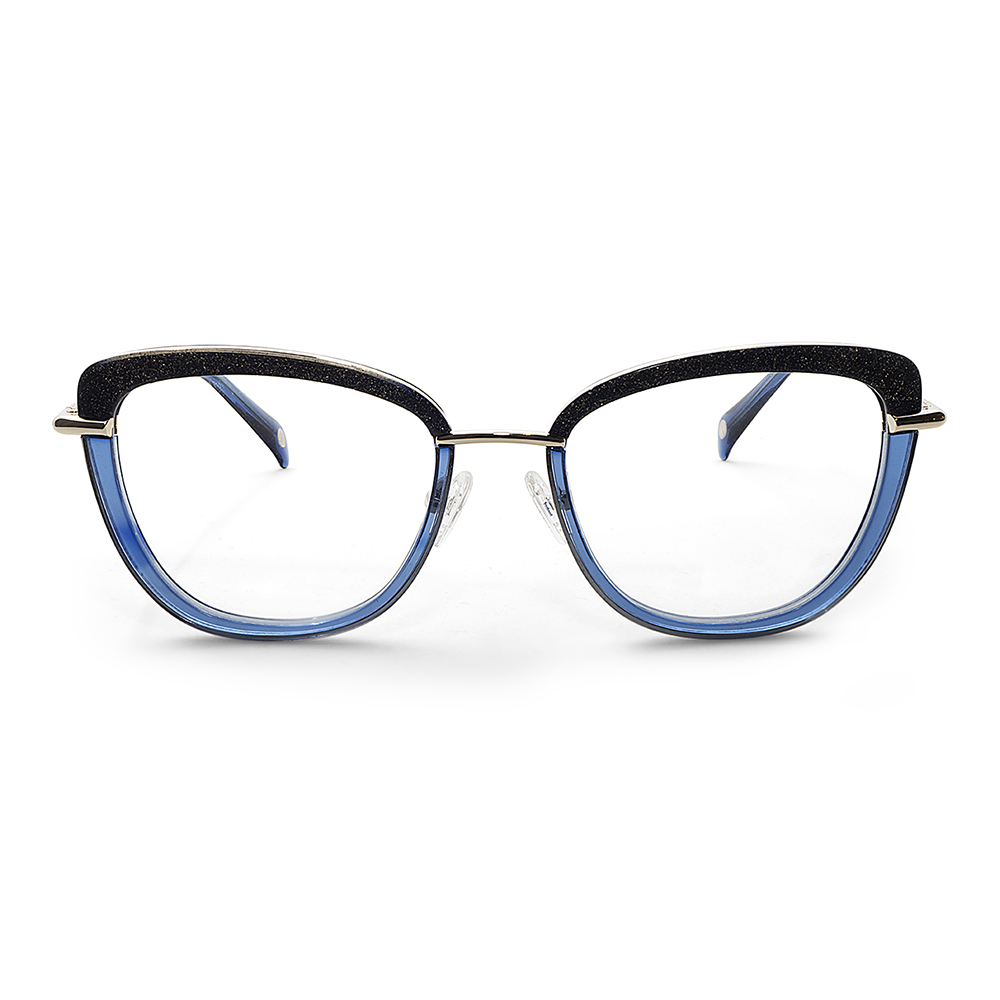 Glasses Frame Colours of All Kinds
If you're not set on any of these colours of frames, don't worry. The most important consideration when choosing glasses is that you feel comfortable and confident in them. Go for a pair that makes you feel good! Hakim has hundreds of styles and a spectrum of colours of frames to choose from, so you're guaranteed to find a set that suits you.
Visit your local Hakim Optical to pick out your pair!